Maintaining your Investment.
People generally believe they are in need of a new roof long before they truly are.
Most Roofing Systems need periodic maintenance to ensure they are working the way they were intended. Weather, UV-damage and debris that can collect on the home all work together to take years off the life expectancy of a roof. You should have a Roofing Contractor come and inspect your roof every 3-5 years and even more frequently as the Roofing System gets older. In doing so you insure that your roof will last as long as possible.
Good Judgement and Timing.
Knowing when you should repair the Roofing System as opposed to replacing can save you thousands of dollars long term. More often than not a "Major" Roof issue may only be a matter of repairing a certain feature on the roof. At the same time, it's not always cost effective to replace/repair an area on your home when you may need to replace the whole roofing system soon. Many roofing companies will try and sell you on a new roof when you may not be due for another 5-10 years with proper maintenance This is why it is crucial to find a Roofing Contractor that you can trust.
Roof Maintenance is More Affordable than you think!
What we look for.
Severely blistered, curled, or broken shingles.
Loose or missing shingles.
Loose and exposed nails.
Proper nail placement.
Damaged or missing flashing.
Signs of weathered sealant.
Clogged water removal systems.
Adequate roof slope.
Adequate venting.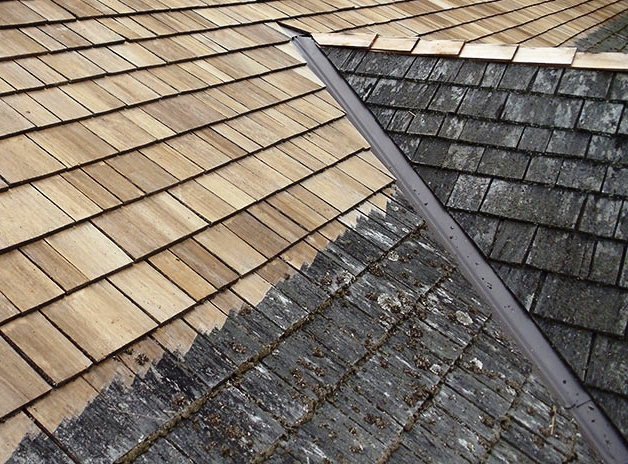 Services we offer.
Full Roof Inspections
Repair Failed Roofing Systems.
Replacement / Repair Roof Flashing.
Venting and Attic Conditioning.
Clean / Install Water Removal Systems.
Moss / Debris Removal and Soft Wash.
Re-Seal Skylights and Penetrations.
Chimney Inspection and Repair.
Fascia and Soffit Repair